How can you avoid the most common mortgage refinancing mistakes? When you understand common mortgage blunders, you can take advantage of this great opportunity to control your financial destiny.
2018 is a very busy year for mortgage renewals.  If you're refinancing your mortgage in 2018, continue reading to learn about the most common mortgage refinancing mistakes to avoid.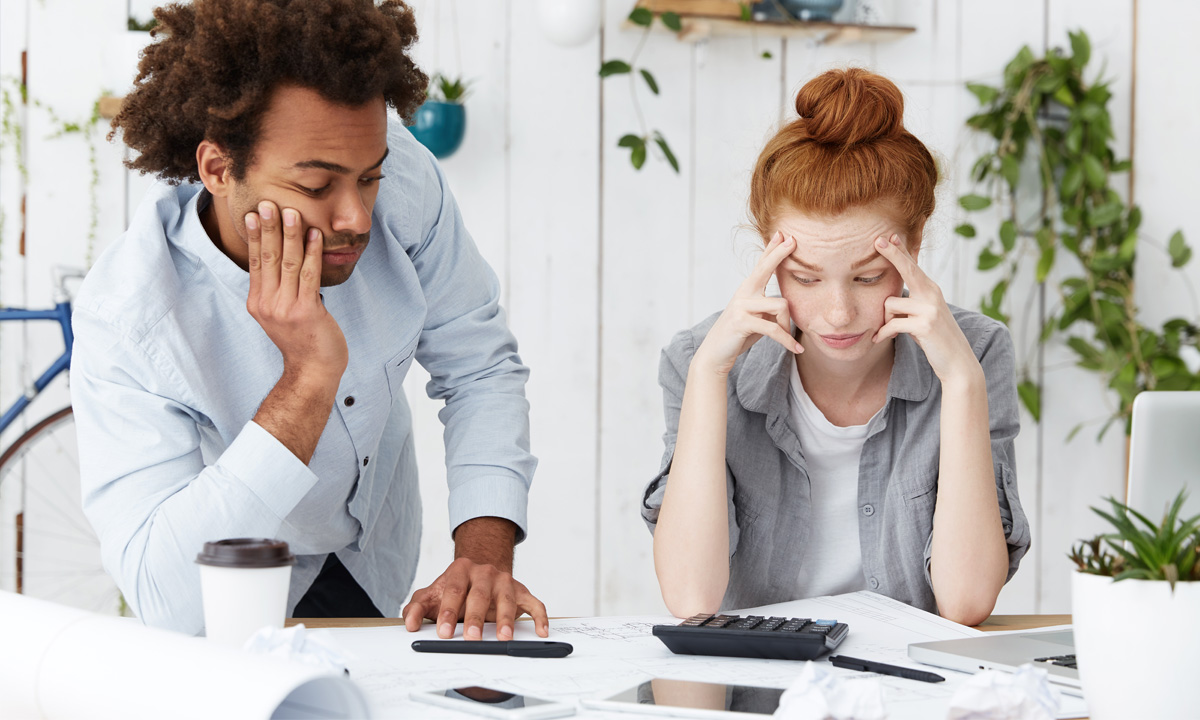 When to Refinance?
One of the best ways to understand the refinancing opportunity is to think about your financial past, present and future. You can use the mortgage refinance process like you would use a New Year's Resolution. What have you accomplished since your previous mortgage was signed?
Tip: Plan Your Financial Future
Typically, your previous mortgage lender will send you either a renewal or rejection notice anywhere from 90 to 120 days before the mortgage ends. Unfortunately, although you qualified previously, you might not qualify this time. Mortgage qualification rules change. In fact, the Canadian government made it more difficult to qualify for a mortgage refinance at the beginning of 2018.
Tip: Shop Around Early – Perhaps, 6 Months Before Your Mortgage Ends
Initially, you might feel devastated if you were rejected by a bank. But, remember that it is not the end of the world. Many people assume that the major banking institutions speak for the entire mortgage industry, but that is simply not true.  Mortgage brokers, like Advantage Mortgage, have access to many mortgage lenders, offering you the best possible chance of getting approved, maximizing your qualification budget, and helping you realize your dream of homeownership.
Giving Up When Rejected by the Bank
Don't accept a turndown from just one lender. If you started six months before your mortgage ended, you would have more than enough time to find a solution.
Don't give up, contact us today to learn the many mortgage refinancing options available with Advantage Mortgage.
Taking the Bank's First Offer
Many homeowners might simply sign on the renewal line, not looking at the terms, or shopping around for a better deal. You need to look at the fine print, especially the interest rate. You might qualify for a lower rate through one of our many mortgage lenders.
Therefore, you should never sign what the bank first sends you without shopping around first!
Renewing versus refinancing – what is best for you? While you can only renew after your mortgage expires, you can refinance whenever you want. Here are some of the best times to refinance:
Interest Rates Are at Least 1% Lower
High Credit Card Debt
Home Renovation
New Financial Status
Refinancing replaces your old loan with a new loan, so you can change unsatisfactory terms.
Inadequate Interest Rate Environment
What are the current refinance rates for mortgages? Are the refinance rates for mortgages rising or falling? You can use our mortgage refinance calculator to determine total costs.
Our Advantage Mortgage refinance calculator helps you understand your financial limits so you can better compare offers from our multiple lenders.
Refinancing when you have nothing to gain is a mistake. Getting a lower rate can lower your monthly payments. Experts believe there should be at least a 1% point difference between the old and new loan to gain from a refi. You might also benefit by moving from a variable rate to a fixed rate; a fixed rate is more stable.
Not Paying Off Credit Cards
You can pay off credit cards when you refinance your home because the rates are lower. If you fail to pay off credit cards, they could overwhelm you.
Not Repairing Your Home When You Have the Chance
Certain home repairs, like plumbing, could destroy your entire house if they are not completed properly.  When you have the chance, you should repair, fix and upgrade your home to increase its resale value.
Ignoring Financial Windfall
Do you have a better job or financial situation? The right home refinance can be used to reflect your improved credit status.
Not Fixing Bad Credit Before Refinancing Your Mortgage
You probably know that a bad credit score can make loans more expensive. What is your credit score? Neglecting to repair a bad credit score can be a costly mistake.
Improving your credit score has many short- and long-term benefits. There are many credit score repair services that can help.
Ignoring Marital Status Changes
While banks are not allowed to discriminate based on marital status, a changed marital status might change your finances. You can use a home refi to better reflect your present status.
Advanced Features: Lacking Mortgage Portability
You might want to gain control over your long-term mortgage debt by using home refi to accomplish amortization, early payment and portability goals. We, at Advantage Mortgage have multiple lenders who are experts in these more advanced features. A good start is amortization.
Home refinance allows you to modify the amortization of your mortgage. You can impact the interest rates, monthly payment and length of your repayment schedule by shortening or lengthening the amortization of your mortgage. If you are interested in modifying the amortization of your mortgage through refinancing, talk to one of our Advantage Mortgage brokers today.
Tip: Mortgages have trade-offs, if you are a good planner, you can find the right terms to control your finances.
While most Canadians have five-year mortgages, you can choose a different term to better fit your life. Or, you could ensure that you have mortgage portability.
Mortgage portability means that your mortgage can be used for a new property (it still might require credit approval and property appraisal). Mortgage portability has the following benefits:
Saves you a step
Makes it easier for you to move
Allows you to keep a good interest rate
Saves closing cost expenses
Mortgage portability is useful for job relocation or moves.
You can also choose between open or closed mortgages. Closed mortgages penalize you for early re-payment; open mortgages don't punish you for early payments. There is a trade-off – closed mortgages will usually have lower interest rates; therefore, you are trading flexibility for lower interest rates.
We have multiple mortgage lenders, so you have more options at Advantage Mortgage. You might be expecting to move or want to upgrade your housing – we can help. We can help you save on penalties or ensure that your mortgage is portable.
Mortgage Refinance Advantages
Plan ahead to get the best mortgage refinance – you might want to start six months before your mortgage period is over. Find a good mortgage to reflect your present financing needs.
Just remember, you have more options at Advantage Mortgage.
We understand that "one size does not fit all", so find the best mortgage that fits you. Do your research and be careful. Plan carefully and you can avoid the most common mistakes when refinancing your mortgage.