The new Canadian mortgage rules that have gone into effect as of January 1, 2018, have increased the difficulties people are having when it comes to buying a home or refinancing their current mortgage.
Individuals with a poor credit rating have especially been hit hard with the reality of these new rules. It is important to know that just because you have a lower credit score, you don't have to give up the dream of owning your own home. However, to save yourself the frustrations others have encountered, you should understand the options for securing a mortgage that is offered.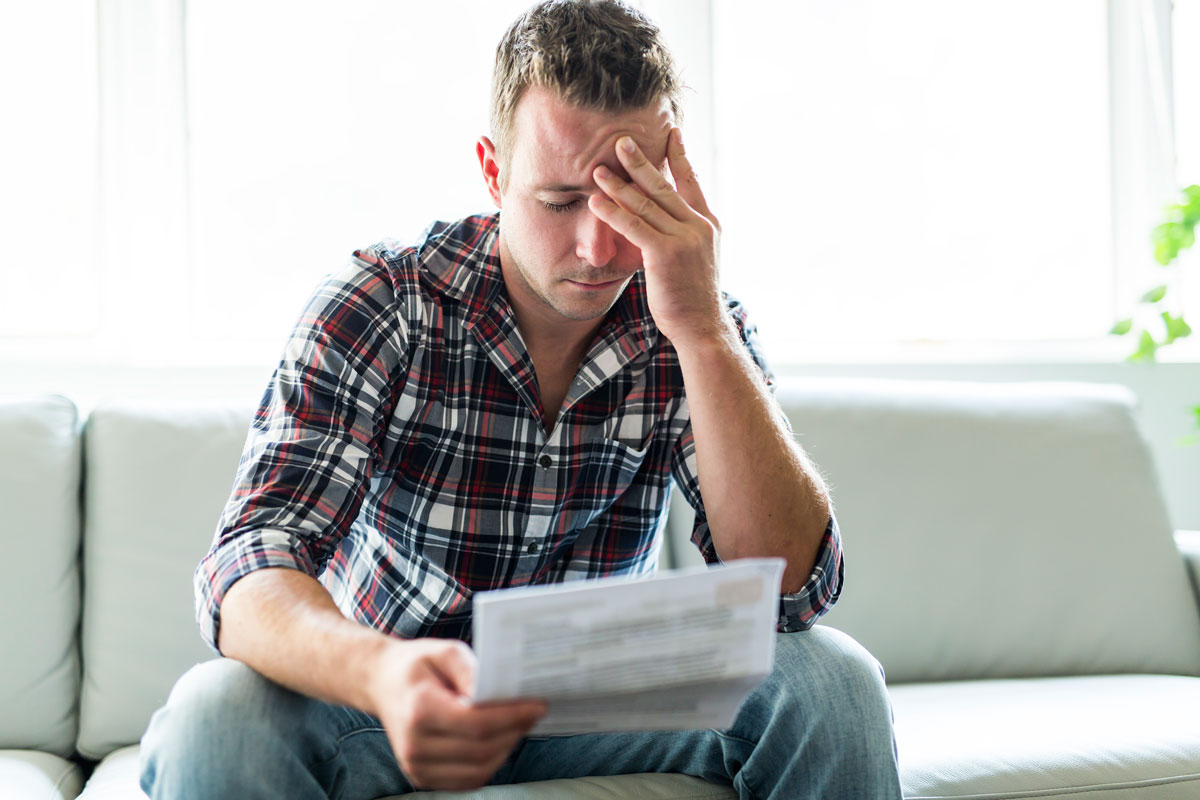 Starting with a Pre-Approval
The new mortgage rules were implemented to prevent a devastation in the housing market that is similar to what has taken place in other countries around the world, such as that seen in the United States. The guidelines for these new mortgage rules suggests that borrowers have a credit score of at least 600 points in order to meet the recommendations. Situations in life that take place can get in the way of individuals achieving this credit score rating.
When deciding on purchasing a home or refinancing your current home mortgage, visiting a mortgage lender to go through a pre-approval process can help.
Mortgage Brokers, such as Advantage Mortgage, will have you fill out a credit application. The information discovered through this process will include your current credit score rating. With this information, you will gain better insight into the options you have for securing the financial resources required for purchasing or refinancing your home.
There is no one-size-fits-all outcome for the credit applications in which a lender processes for their clients. Your particular bad credit situation may vary significantly from other applicants the lender is assisting. Some of the different pathways you may be required to take depending on the outcome of your credit application process may include:
Obtaining a co-signer
Reducing the amount of financial backing you are asking to borrow
Coming up with a larger down-payment
Going through the process to raise your credit score
Working with a different type of lender
Obtaining a Co-Signer
If you know someone that has a healthy credit score rating and is willing to work with you, you can get the security needed for obtaining your mortgage. The lender will require that these individuals sign an agreement which holds them liable should you fail to make your payments. This is an option that you should consider thoroughly through before selecting. One major question people have when choosing to work with a co-signer is whether this will harm the other individual's credit rating. The answer to this question is no. The co-signers credit will not be damaged unless they too fail to make good on their part of the mortgage agreement.
Consider a More Affordable Home
If you are not approved for the amount of the loan required for the type of home you are seeking, you may be required to lower the amount you are seeking for your mortgage. The new mortgage rules require that individuals with poor credit ratings have at least a 20 percent down payment and have mortgage insurance on homes of a certain value.
These are all considerations that should be taken into account when working with your mortgage lender. It is okay to work within a lower price range for the home you wish to buy and work up to the home of your dreams.
Working with a Larger Down Payment
When considering the interest rates on the mortgage you are seeking, you may wish to hold off on making your purchase until you can come up with a larger down payment. This will significantly affect the high-interest fees you will see available to you and the overall payment you will pay each month for the terms of your mortgage.
Raising Your Credit Score Rating is a Positive for Everyone
Once you have your credit score rating through the credit application process, you have a better idea of what activities are hurting your credit score. Work with this information to raise your credit score rating by making payments for the negative marks on your credit report.
Contacting the entities that state you owe monies may increase your credit score even if no payments are made. In fact, many people have found that the companies listed on their credit history will work with them to reduce the number of financial obligations they state you owe.
Once you have worked out the details with the entities on your credit report, you can go through and make notations through the credit bureau to show a mortgage broker you are working to raise your credit rating.
Work with Private Mortgage Lenders
Banks hold true to the new mortgage rules that have taken place in 2018. This has put a strain on the lending practices, real estate market, and other entities that are involved with home buyers obtaining the financial backing they need to make their purchase. What people throughout Canada are finding is that by working with private lenders, they are having an easier time obtaining their mortgage approval and mortgage refinancing.
At Advantage Mortgage, we work with multiple mortgage lenders which maximizes your chances of approval as well as your qualification budget.  This is a good option to look into if you have had your application for a mortgage rejected by the bank.  They only give you once chance – we'll exhaust our options until we can find you the best fit for an approval.  Contact Us today to see how we can help you overcome your credit challenges and get you the best chance for approval.
Overall, there are different options for you to consider when you want to purchase a home or refinance your current home mortgage. With the diversity of each of these options, there is plenty of opportunities awaiting individuals with not-so-good credit within the home buying and selling market throughout the Edmonton area and across Canada.
As always, it is important to look at each of the options with an open mind and with realistic considerations to ensure your ideas of owning a dream home remain a positive.