Getting the Mortgage You Need: We Can Help!
If you're trying to obtain a mortgage, we can help. We understand the stress and confusion that may come with getting the loan that you need. At our brokerage, we can help increase your chances of receiving your loan. We also provide a friendly and stress-free atmosphere that makes the entire process feel a bit less daunting. Let's take a look at a few things that you can do to increase the chances of getting your mortgage approval, and how we can help.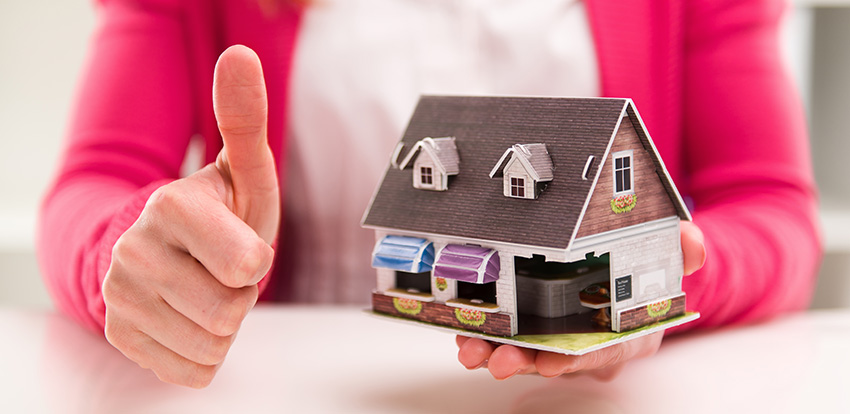 So, how exactly do you increase your chances of getting approved for a mortgage?
There are quite a few things that you can do to help you get approved for the loan you need. Here are a few things that you can do to make the process go smoother. We have also included some helpful links that you can follow for more information.
Start With Your Credit Report
The first thing that you'll want to do when trying to get a loan is to work on improving your credit score. There are many ways that you can do this. Fixing your credit score can greatly improve your chances of receiving the mortgage you need.
Pay your bills on time – Paying your bills on time is a fast way to improve your credit score and keep it up. Defaulted and late payments will negatively impact your score.
Use "revolving credit" – Using credit cards with small balances that you pay off on time is a quick and easy way to improve your credit.
Only apply for accounts as needed – Don't take credit on anything that you can pay for outright. Having too many open loans can make your score go down.
Pay off debt – Paying off old debt is a great way to fix and improve your credit score.
Understand Factors That Impact Your Credit Score
It can be helpful to know what is taken into account when a lender looks at your credit score. Here are some of the factors that will impact your credit score.
Your payment history – Payment performance is a big factor that is taken into consideration by lenders. They want to see that you make payments on time regularly.
Credit utilization ratio – This is the number of available credit amounts based on the current balances that you have. For this reason, paying off any open and can help ensure that you'll get approved for a new loan.
Income to debt ratio – Similar to the credit utilization ratio, this is the amount of money you make compared to what you owe or reasonably could pay.
For more information on how to improve your credit score, click here.
Fix Credit Problems
There are sometimes mistakes or discrepancies on your credit report that can be easily corrected. Fixing these mistakes can help to improve your credit. Common mistakes include:
Debts that have been paid already (or discharged)
Incorrect information or notations
Outdated information
Closed accounts
Ex-spousal information
If you see any mistakes on your credit report, contact the creditor immediately to resolve them.
Have Your Down Payment Ready
Having a decent sized down payment can also improve your chances of getting the loan you need. Not only that, but a larger down payment may also reduce the amount of interest that you will wind up paying in the long-run. You may also wonder how much down payment is needed. Contacting a mortgage broker is the easiest way to get the answers you need so you can start planning for your new home.
For more information on how to improve your chances of getting a mortgage loan on your own, follow this link.
Hire a Mortgage Broker
One of the easiest ways to ensure that you'll get the loan you need is to utilize an experienced mortgage broker. There are many advantages to using a broker such as Advantage Mortgage. Below, we will look at some of the ways a mortgage broker can help you get the loan that you require.
What's a Mortgage Broker, anyway?
Mortgage brokers are the "middlemen" between you (the homeowner) and the mortgage lenders. We work on your behalf to help you acquire the loan you need to purchase your home or property at the best rates possible. In most cases, a mortgage broker offers much more flexibility than the banks would since we have access to multiple mortgage lenders who accept more types of income and can work with even the most challenging financial scenarios. In some cases, this kind of broker may be able to save you thousands of dollars.
For more on what mortgage brokers do, contact Dennis Ward of Advantage Mortgage online today or by phone at (780) 991-1600.
How can Hiring a Good Mortgage Broker Help You Get a Loan?
There are many ways that a broker can help you get the loan you need for your new home. They can not only help improve your chances of getting what you need from a lender, but they can also make the process simple, specific, and significantly less stressful. Let's take a look at how.
These Brokers are the Experts
These brokers are experienced professionals who work with private lenders, loan officers, and banks for a living. They know the ins and outs of the business. They also will be aware of all of the loop-holes and shortcuts that the lenders would never tell you outright.
Advantages of Using an Experienced Mortgage Broker
There are many advantages of using a home financing expert like a mortgage broker to obtain the loans that you need. Here are just a few:
They Can Offer You Better Rates
Brokers can offer you significantly better loan rates.
They Gather the Necessary Information
Brokers can help you get all of the information that you need before settling on a loan option. They know the home financing process backward and forwards and can get everything in order quickly.
They'll Help You Close Faster
They can help you properly create the loan that you need, structure it, and close the process faster.
Did You Know?
If you're in the Edmonton Alberta area, you're in luck. At our brokerage, we have access to Multiple Lenders and Insurers, we can provide options that Not All Lenders can offer.
Here is just an overview of how we can help deliver customized and flexible mortgage solutions.
Income Flexibility
Use your child care benefits as income
Get a mortgage on maternity leave at full income even when still on leave
Grossing up of sole proprietor income
Spousal and child support as income
Pensions and disability
Self-employed and seasonal income
Part-time income and tips
Foster care income
Rental income on primary and rental properties
Restructuring child support and spousal support payments off income to increase qualification budgets
Properties of all shapes and kinds
We have access to lenders that will do typical properties as well as:
Modular Homes on owned land
Rural properties
Acreages larger than 5 acres
Vacation homes that are 4-season or 3-season
Second properties
Small properties
Properties with different components
Investment properties
Small commercial
Special Considerations that Offer Even More Flexibility
In some cases, out of country funds can be used for down payment
Borrowed flex down funds for down payment
Gifted funds from family and close relatives for down payment
Restructuring of lines of credit payments to increase budgets
Other restructuring guidelines to overcome qualification issues
As you can see, a qualified and experienced mortgage broker can increase your chances of mortgage approval, and qualification amounts greatly!